ARCHIVE:
Fiorella Lanni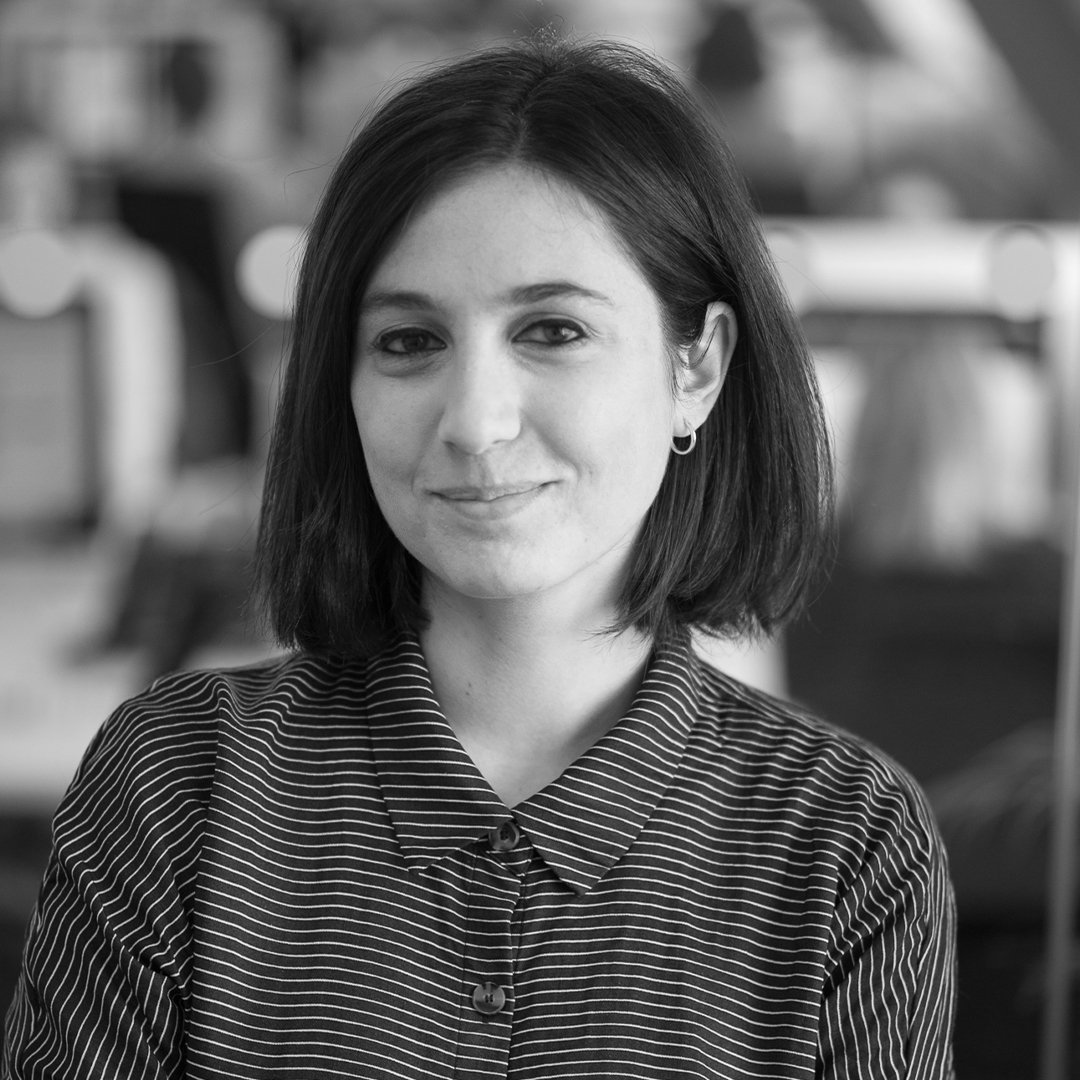 Fiorella Lanni is a Marketing and Communications Coordinator at New London Architecture and part of The Architecture Diary team.
October may be universally known as the month of the dead, but I personally feel that October in London is anything but dead. London is back and is jam-packed with cultural events. We finally have endless possibilities of socialising and networking, whatever the weather!

When I was asked to be the guest editor for October, I started thinking about the infinite cultural opportunities London offers and how much I've missed the arts and culture scene throughout the pandemic. London is truly one of the greatest places to live in, and this October to me feels like an appropriate celebration of its architecture, design and art.

A truly unmissable highlight is the first touring retrospective for 20 years of Japanese American sculptor Isamu Noguchi at the Barbican Centre. One of the most experimental artists and landscape architects of the 20th century, Noguchi presents over 150 works including set designs, playground models, furniture and lighting, some of which are still manufactured today.

Cross the Thames and discover the psychedelic world of Japanese contemporary artist Yayoi Kusama at the Tate Modern. On view until March 2022, the exhibition features two Infinity Mirror Rooms, which create the illusion of inhabiting an infinite space.

Frieze Art Fair is coming back to Regent's Park with Frieze London and Frieze Masters after a brief pause due to Covid. And if like me, you enjoy autumnal walks, I recommend visiting the Sculpture Park. A personal highlight is Fragment of Serpentine Pavilion by Serpentine Galleries and Sumayya Vally, founder of Counterspace, which marks the first time a public institution participates in Frieze Sculpture!

Over in West London, don't miss Alice: Curiouser and Curiouser at the V&A. Immerse yourself in the theatrical and surreal world of Alice in Wonderland, with over 300 objects inspired by the stories of Lewis Carroll. Explore the whimsical architectural environment of Alice's world, through design objects, fashion, art and music.

The Design Museum will open a new exhibition Waste Age: What can design do? on 23 October. In the lead up to COP26, this exhibition feels very timely, as it features the work of a new generation of designers, who are rethinking our existence in the age of waste. Can design be the answer to leaving our throwaway culture behind? The visionary designers featured in the exhibition include Ibrahim Mahama, Formafantasma, Stella McCartney, The Ellen MacArthur Foundation, among many others.

And while in South Ken, take a walk along Exhibition Road to visit three design installations, winners of the 'South Ken Green Trail' competition organised by the London Festival of Architecture and Discover South Kensington. These are The Algae Meadow by Seyi Adelekun and Wayward for the V&A, Home Away from Hive by Mizzi Studio for the Science Museum and lastly Windflower by Urban Radicals for Goethe Institut London.

October also marks Black History Month in the UK. As we wrestle with institutional racism and attempts to understand more about social inequalities, there are countless ways we can support the cause. For example, on 3 October take part in the Black History River Cruise and discover a hidden world of African heritage sites and architecture – a whole different side of London that deserves to be known.
Seek out the English Heritage's blue plaques that recognise the achievement of some pioneering black figures, who have helped to shape London's history.

Head over to the Department Store in Brixton to visit Black Culture Market. Taking place over two days (2-3 Oct) this market event supports black businesses, offering a diverse cultural experience that celebrates makers of the African & Caribbean community.

To celebrate Black History Month, Part W, a collective of women working in architecture from diverse backgrounds, have shared a list of resources for people to learn from in the fight against racism and to celebrate the overlooked contributions of Black people within the built environment.

In other news, everyone's talking about London's new creative neighbourhood, Greenwich Design District. If you still haven't made it down to Greenwich, Open City is leading two walking tours on 2 and 16 October, offering a fun way to explore the area. This will be a unique opportunity to discover the extraordinary stories of the ambitious architectural projects of the Design District and Greenwich Peninsula.

Other highlights of this month include the RIBA Stirling Prize Awards Ceremony, the Archiboo Awards and BD Architect of the Year Awards. And I may be biased, but I'm also really looking forward to the announcement of the LFA 2022 theme!

This month watch:

Designers Talk – a new video series created by the London Festival of Architecture, featuring exclusive interviews with winners of past and present LFA competitions. Head over to the LFA's website to find out more.