ARCHIVE:
Lydia Allain Chapman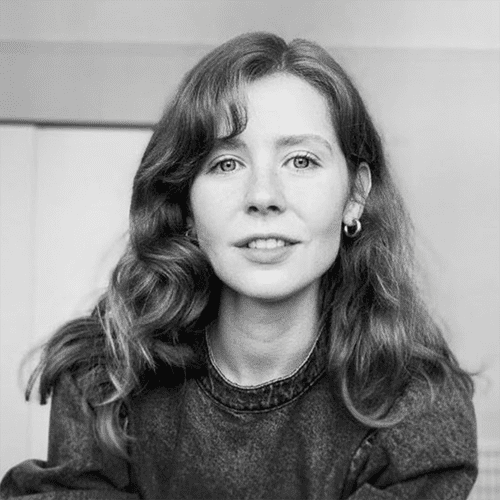 June is finally here, and with it comes the London Festival of Architecture! Across London, events, exhibitions and installations will bring today's conversations about our built environment to the public, inviting you to participate. This year's theme 'In Common' provides a hopeful and constructive framework for examining our shared challenges – social and environmental – producing what might be the most aspirational LFA programme to date.

I'm interested in the questions surrounding our public spaces – How do we use them? Who are they designed by and for? – which are explored in many of LFA's built projects.

In Brixton, a busy stretch on Atlantic Road will be transformed into an outdoor cinema space designed to bring people together in a common space and use the power of the moving image to spark curiosity and debate. Meanwhile, up in Edgware, the local Edgy Collective are activating three spaces along Station Road with installations that bring greenery into the centre, offering an alternative map to the town and presenting a new manifesto for Edgware.

McCloy + Muchemwa's Urban Playground injects a new energy into the City of London's Eastern Cluster with its organic forms and colourful blocks. Putting children and their experience at the core of the design provides the opportunity for adults and children alike to experience the area in a completely different way. And the family-friendly fun doesn't end there. The LFA have been working with local residents in Penge to create a self-guided trail of Crystal Palace and Penge. Expect dinosaurs, street art and some of London's best (and oldest!) pubs. While you're in Crystal Palace Park, you can also catch Drawing Futures Together, an event inviting children to imagine the empty space where the palace once stood. While you're there, don't miss the Craft Not Carbon pavilion by Webb Yates.

One of the areas of the programme I'm most keen to explore and learn from are those projects and events which look at how we could be better at designing accessible public spaces. Re-Fabricate & DisOrdinary's installation in Postman's Park Seats At The Table, which works at the intersection between accessible design and sustainable practice, exemplifies a more radical approach to co-design which considers and celebrates different abilities and needs in order to create truly accessible spaces. I'm also excited to learn from Cities for everyone: reimagining accessible design, which will reveal the process behind the award winning Horatio's Garden by Harris Bugg Studio for RHS Chelsea Flower Show, demonstrating how consultation with those with spinal injuries could result in a beautiful and functional space for all.

I want to engage with the climate crisis, but it can sometimes feel so overwhelming that I don't know where to start! What is brilliant about the LFA theme 'In Common' is that it has inspired a programme that allows us to engage with our environmental crisis on multiple levels, considering where the crisis intersects with own individual experiences all the way up to the large-scale impacts. If you like engage with things on a tangible level, tp bennet's Mosaic's and the Circular Economy is a fantastic way to explore how we move through 'throw-away' culture through craft. At a more professional level, sessions from the Eco City World Summit, the global conference on cities and ecology (6-8 June) are accessible to the LFA audience on the topics of Climate Migrants: Self-reliant communities after natural disasters and the 15-minute City.

Whatever your particular interests, my hope is that you are open to discovering more about what you might have in common with your fellow Londoners through LFA 2023 – because it might be more than you realise!