ARCHIVE:
Marwa Elmubark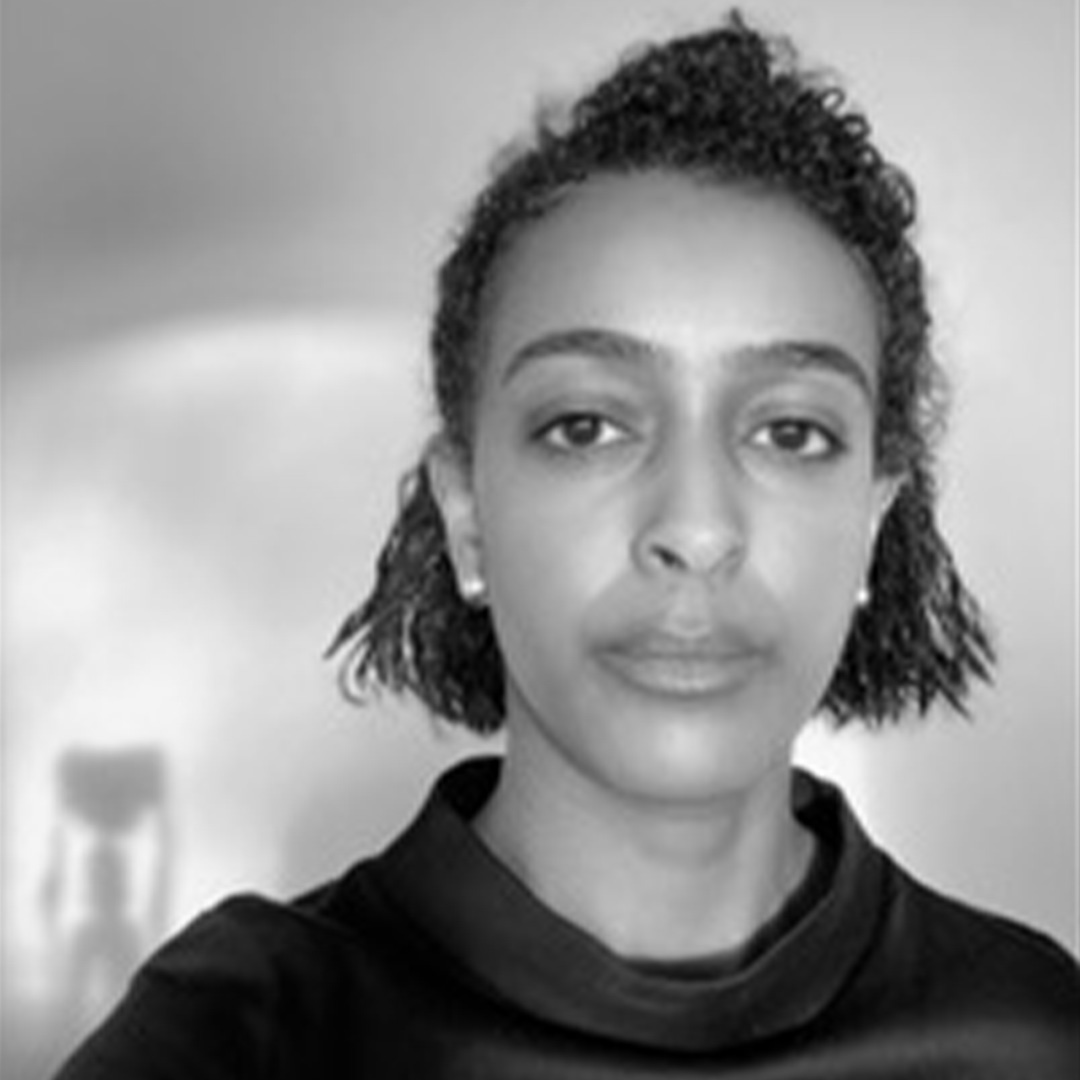 Marwa Elmubark is an Architect and educator. She is interested in raising the cultural visibility and influence of design criticism by exploring underrepresented narratives in research, writing and built work.
Instagram: @marwaelm_bark
Twitter: @marwaelm_bark
The beginning of 2022 saw the opening of a number of exciting cultural spaces.

With mental wellbeing being on the forefront of my mind as well as almost everyone I know, I looked to select events for this month's diary space that represent the feelings of disorientation, apprehension, and the desire to take control of our mental wellbeing as we recover from the consequences of the abnormal ways of living, we have had to accept over the last two years.

My highlight of the year so far has been the new Confer-Karnack Art Space in Spitalfields. Originally a bicycle shop that shut down over lockdown, the reconfigured space is set next to the old sequin factory on Strype street and provides an exciting mix of readings on Psychology combined with a lively exhibition space hosting regular talk and event around themes of mental health, emotional and physical wellbeing. Not only does the space seek to normalise and make transparent the conversation around mental health and therapy, it is also a contextually fitting set of themes considering Spitalfields takes its name from St. Mary's Spittel or hospital, and the role the East End played as a home to immigrant communities who established infrastructures of care to reconcile the mental challenges of their newfound contexts.

Frequencies (for healing) is a currently on at Confer-Karnack and explores humanities relationship to nature, not as a force to be controlled but as a vibrant energy with which all things – human and non-human – communicate, vibrate, and resonate.

Two Temple Place is showcasing the exhibition Body Vessel Clay. Curated by independent researcher and writer Dr. Jareh Das, it is a visceral exploration of the ceramic medium through artworks created by three generations of Black female artists working in clay. Spanning 70 years of working in this medium, the exhibition celebrates its versatility by displaying a line of experimental new works, taking Nigerian potter Ladi Kwali as its point of departure and celebrating contemporary advancements in the medium significant to a new emerging generation of artists.

One not to miss before it concludes this month, and which also continues this theme of displacement and representation is Life Between Islands at Tate Britain. With over 40 artists included, this exhibition explores the work of Caribbean artists in Britain, taking the subject of heritage and finding a voice in unfamiliar ground or territory through a variety of media including photography, fashion, film, and sculpture to examine how these have penetrated and shaped British culture today.

In a similar vein, the William Morris Gallery is celebrating the opening of Althea McNish: Colour is Mine, a retrospective of one of the UK's most innovative textile artists and the first designer of Caribbean descent to achieve international recognition. Colour is Mine explores McNish's extraordinary use of colour and its transformative impact on mid-century design as well as its enduring influence today.

Lastly, Irish-born artist Francis Bacon's show, Man and Beast, at the Royal Academy is a vivid and evocative exploration of the essence of what it means to be human in a primal and instinctive sense. Spanning Bacon's 50-year career, it features some of his earliest works as well as his last ever painting. Similar to the other two exhibitions in its sense of immediacy, Bacon dissects the animal form, distorting and disfiguring them in search of a sense of authenticity or being that is less transparent in his human subjects. 80 years later, the rawness and brutal power of the work still pervades.