ARCHIVE:
NextGen Committee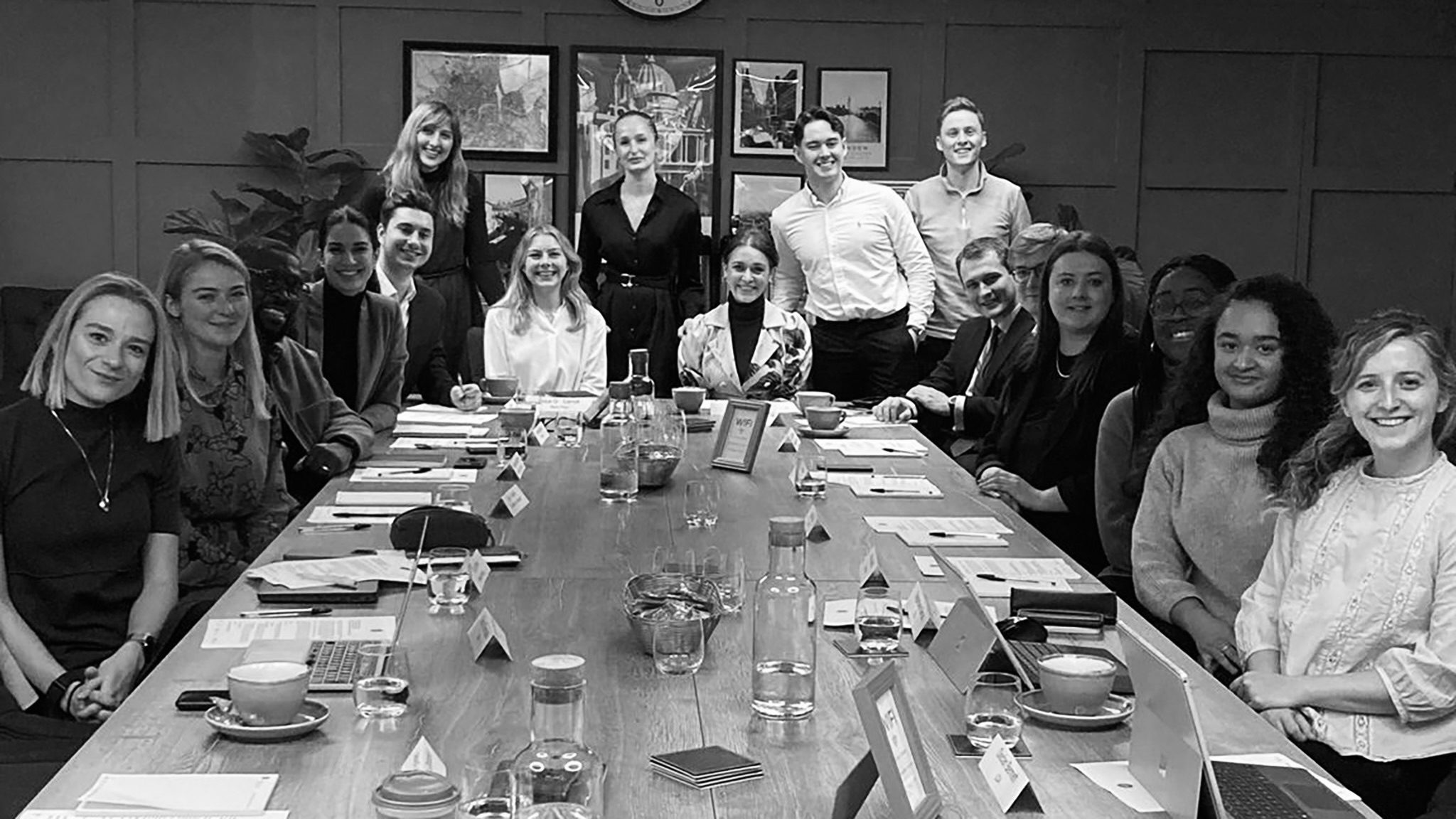 The NextGen Committee plays an active role in driving NLA's work to identify and support young talent and champion the professional development of the built environment's future leaders. The Committee advises NLA on innovative new ideas and solutions for London, ensuring that younger professionals share their perspective for a future London that they will help design, plan, and deliver.
The NextGen Committee is formed of: Kwamena Beecham, Declan Bennett, Lauryn Brown, James Campbell, Dijana Dejanovic, Luke Hamilton-Jones, Kat Hanna, Ria Hardy, Matt Harris, Alice Jackson, Jaffer Muljiani, Alice O'Carroll, Betty Owoo, Oliver Padmore, Opportune Simon, Sophie Smith, Evie Treanor, Jake Tubb.
May is so often a highlight in the cultural calendar, celebrating the Capital's extraordinary offering, and this year is no exception. Here are some of the NLA NextGen Committee's must-sees.

We would like to draw attention to The London Centre which opened on the 20th of April. This is home of NLA, London's built environment community, and located in the West Wing of the Guildhall complex, the Centre highlights the people, places and buildings that make London a world class city. It is free to visit and showcases NLA's exceptional models of London.

Beyond the Streets London is the UK's largest, most comprehensive display of street art and graffiti. Taking over the entire seven floors of Chelsea's own Saatchi Gallery, it's a true immersion in to the six-decade global evolution of street art. Curator Roger Gastman has created an experience that you have to see to understand – and so far, 100,000 of people have – but book quick, it closes mid-May.

David Attenborough has made Earls Court a place to visit this spring – with a majestic 360 degree, audio visual display of your favourite BBC Earth moments. Experience the seven continents of the world at your own pace as the BBC Earth Experience adventure transports you across the planet through four rooms of high definition visuals filmed over an extraordinary 1,794 days. However, the newly created and purpose built Daikin Centre is also a space to be appreciated as it attempts to 'put the wonder back into Earls Court'.

At the end of the month, on 31st May, The Royal Academy will host My Secret London, a talk by Pulitzer prize winning novelist Hisham Matar. Most notable for discussing cities like Cairo and Tripoli following his training as an architect, Hisham will be lecturing about his adopted home, London, a city whose essential character he has described as secrecy, as a prelude to his new book 'My friends' to be released in 2024.

Slightly further East, 'Thin Air' at The Beams in E16, takes advantage of London's Centre for New Culture in the Royal Docks to showcase the architecture of the rugged space from a different perspective using light and sound exhibitions from renowned artists. The vast 55,000 sqft space has been transformed in an experience that promises 'art at the boundaries of light, sound and space.

Join at Blackheath Halls where the author of the 'The wood that built London' discusses the book which tracks the encroaching metropolis of South London on the Great North Wood. This book was painstakingly compiled from historic documents and it will be fascinating to learn more about the history of a much changed area of London.

May also sees the return of the Chelsea Flower Show and alongside it, London's largest, free-to-attend floral festival – Chelsea in Bloom. From 22-28 May, over 100 businesses (shops, restaurants and hotels) will adorn their frontages with extraordinary floral displays, taking inspiration from this year's theme 'Flowers on Film', to compete for the coveted award, 'Best Floral Display'. Head to the 'Box Office' on Sloane Square to book a complimentary rickshaw ride or walking tour – the perfect way to capture the action – and visit chelseainbloom.co.uk to download a map of the who, what, where.