ARCHIVE:
Nicola Sheppey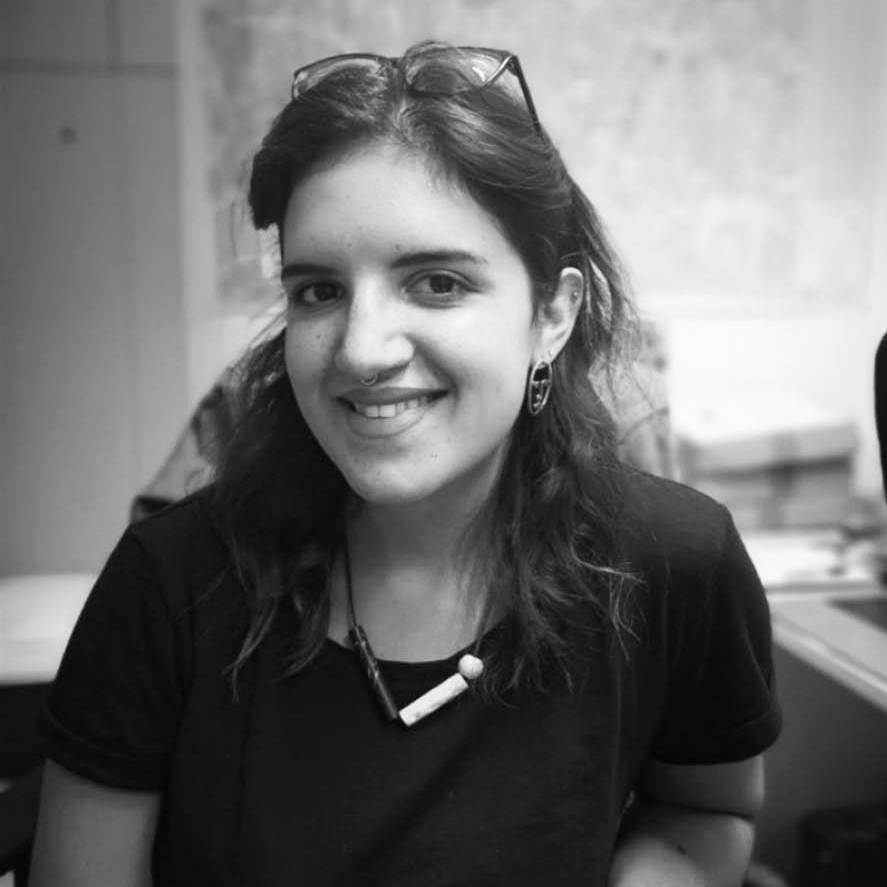 Nicola Sheppey is Marketing Manager at One City.
When you think of the most artistic and cultural destinations in London, the City might not spring to mind immediately. But it gets a bad rep – and at One City we aim to share the vibrant, eclectic and diverse side of the Square Mile, often hidden under bad press about the financial market. The area has the youngest workforce in the UK and is home to an enormous arts and media industry, and yet there's still a stale impression that its general demographic are older, homogenous and passing through for their 9-5s – not sticking around to soak in the culture and the architecture. Our goal is to lift the veil on some of the City's secrets; in my time at One City I've discovered a life to the Square Mile that I never knew existed.

As lockdown lifts further in the middle of May, it's more important than ever to encourage people to spend time in the world and support the many businesses on-foot. The museums, galleries and the streets in the City tell a fascinating tale about the history of London's architecture and built environment, and reveal key insights into what's yet to come. May is an exciting month for London – and there's plenty to enjoy in the City.

As galleries and cultural institutions reopen on 17 May, I'm looking forward to the retrospective exhibition at the Barbican Centre on the Matrix Feminist Design Cooperative. In the 1980s Matrix were one of the first architectural groups in Britain to take a feminist stance in their way of working and designing, from looking at how spaces are designed for women but also examining the opportunities within the industry across intersectional groups. How We Live Now features rare films, drawings, photos and architectural models from the Matrix archive, as well as a series of online talks, workshops, film screenings and walking tours.

Over East, at the Whitechapel Gallery, artist and filmmaker Ayo Akingbade exhibits A Glittering City. The image work is based on conversations Akingbade had with public sector workers, architects and young people, looking at the effect of urbanism and gentrification, among others. The work and its culminating documentary, Fire in My Belly, is a result of a six-month collaboration with Whitechapel Gallery's youth collective Duchamp & Sons, exploring ideas of place and belonging. The young, fresh faces of Duchamp & Sons' collaborations are bringing a new generation of voices forward that we so desperately need to support.

In a normal year the world class outdoor public art trail Sculpture in the City would have been celebrating its 10th edition in 2020. Thankfully their plans and ambitions have shifted to 2021, and we can look forward to brand new artwork hitting the streets very soon. For now, you can still catch Nancy Rubins' abstract and gravity-defying Crocodylius Philodendrus until the end of the month, where animal forms hang suspended and appear to explode out into the air next to 1 Undershaft. Over at 70 St Mary Axe, the neon letters of Elisa Artesero's The Garden of Floating Words are here to stay. Described as a floating poem, Artesero aimed to make a space for quiet contemplation within the busy complex.

Given that the bulk of people spending time in the City are here for work, I'm always encouraged when developers seek out and commission art that aims to inspire and rejuvenate their office workers. Brookfield Properties are champions for this and their latest commission for the Podium reception at Citypoint, Still Life, shows how creative you can be with a blank wall. Artist James Burke at Acrylicize was inspired to create a subtly moving artwork after spotting a flower growing through the cracks in the concrete – nature interfering with a man-made world – and wondering how we might appreciate our natural spaces through art. Superficially you might glance through the glass walls of the reception and see what looks like an enormous still life painting of a vase of flowers, but you're actually viewing a responsive video that changes in accordance with shifting weather patterns. If it's sunny, the buds open; if it's cold, they ice over. Office art has never been so fun.

Lastly, I'm looking forward to the London Festival of Architecture's programme being announced on Monday. Under LFA's theme of 'Care', the City is bound to see some thought-provoking activations and installations going into the area in June. This year the City Benches competition, a yearly highlight in Cheapside, is spreading over to Aldgate as well; a fantastic way of merging innovative art with practical place-making on the streets, all while spotlighting up and coming designers. Nine teams have been chosen to create benches that will be staggered across the two areas. Can we expect any Covid-inspired designs? Time will tell.