ARCHIVE:
Jason Sayer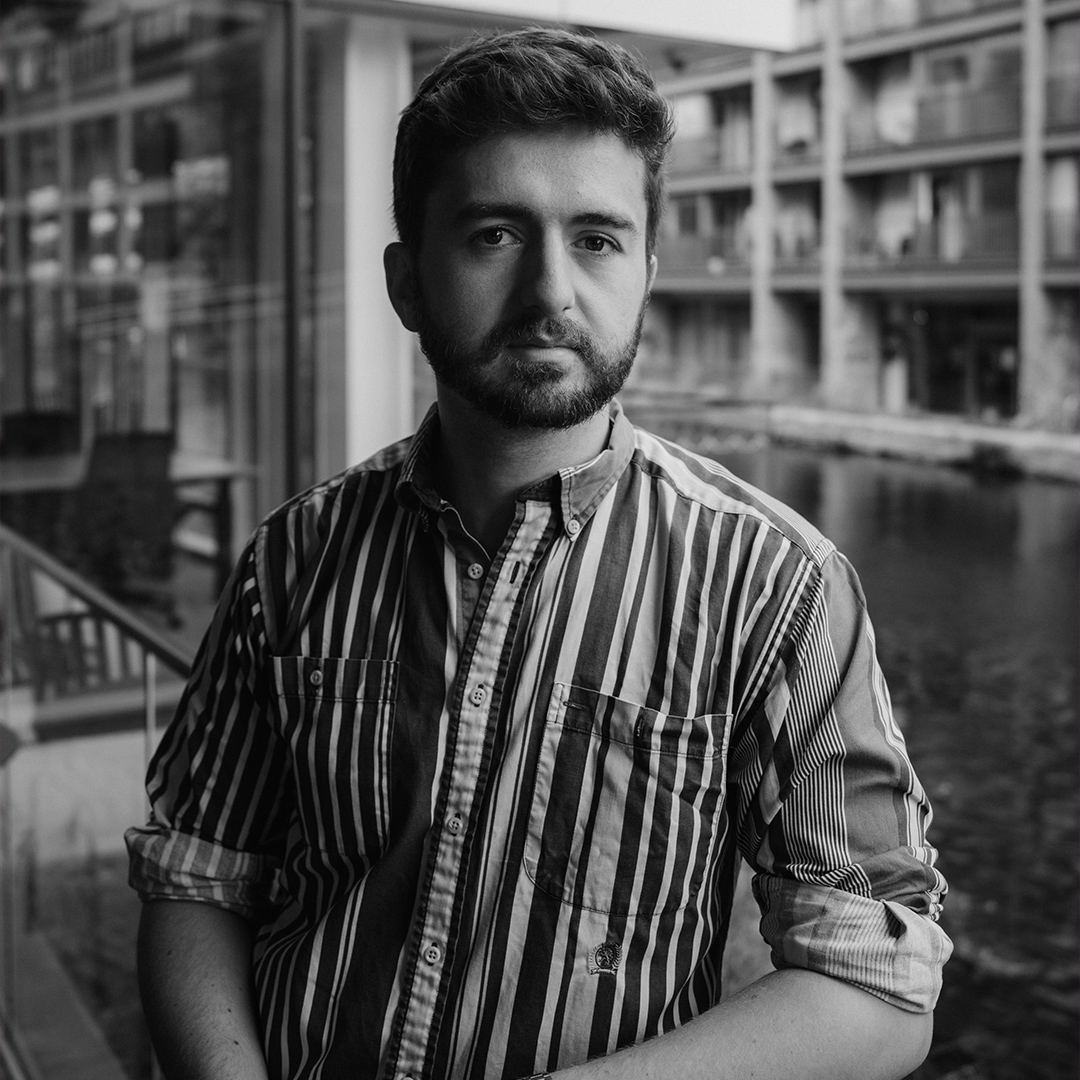 Jason Sayer is Network Coordinator at the London School of Architecture, where he also co-runs the Design Think Tank module and is Deputy Editor of Citizen magazine. Jason is a writer and has bylines in The Architect's Newspaper, the Guardian, Wallpaper*, Metropolis Magazine, Bloomberg, the Architects' Journal and more. His book Odeon Relics 2019: Nineteen-Thirties Icons in the Twenty-First Century, with photographer Phillip Butler, looks at the interwar architectural beginnings of the Odeon cinema chain.
For what has been a tumultuous 2021, a great many are hungry for the festive feast of events that December always brings, deprived of the chance to gorge last year. Ahead of this month, it's also right we remember the late architect and fashion designer, Virgil Abloh, who passed away at the end of November, and take the chance to view what's upcoming this month with his perspective in mind.

"Young architects can change the world by not building buildings," Abloh said at a lecture at Columbia University's Graduate School of Architecture, Planning, and Preservation in 2017. This was not a call to dismiss design, rather, it highlighted the horrific carbon implications the process of building inflicts upon the planet and pushed us to make the most of, as well as adapt and improve, what we have — which the events here aim to highlight.

Abloh also introduced us to the notion of the "tourist" and the "purist" — two distinct types of people who experienced buildings and objects in different ways. To the purist, seeing something in person was the last box to be ticked in their understanding of it, for they had researched it copiously beforehand; physical experience was the crescendo. For the tourist, however, innocently stumbling across this 'thing', is their first encounter of it. And as a result, these two people read and experience the city in very different ways.

This is fitting context for a diary of architectural events — many of which are walking tours. (Which, I should add, are well worth upping your step-count for). The suggestions in this month's editorial propose the introduction of something new — bar one exception — putting people in the shoes of the tourist as much as possible, either by seeing the city from a likely different perspective or being exposed to something not encountered before.

Gendered landscapes: equity in the public realm (Thursday December 2) builds on an established conversation on who the city is for, post-Anna Minton. The Swedes are well versed in this discussion and are far ahead of the UK in making cities for equitable places to exist. Stockholm practice White Architekter's 'places for girls campaign' a few years ago demonstrated this and this event shows the country is taking the matter seriously. Helena Bjarnegard, State Architect of Sweden, Finn Williams, City Architect for Malmö (titles we could only dream of in the UK) will be speaking, joined by Joanna Averley, Chief Planner at the Department of Levelling Up for Housing and Communities, among others.

Inclusive Spaces: Crippling educational spaces (Wednesday December 8) takes on another rapidly emerging discussion, on architectural education. Virgil Abloh trained as an architect, but instead decided to pursue fashion and other forms of design, producing album covers for Kanye West and Jay-Z. Abloh was a black architecture student, and in both the UK and US, there is still a severe lack of representation from minority groups within architectural education and indeed the industry. This distinct lack of diversity is damaging the profession — something we at the London School of Architecture are focused on addressing, primarily with our new major student bursary fundraising campaign — Open Up! New Ways Through Architecture and other initiatives, such as a fellowship programme which will promote the visibility of practitioners and educators from underrepresented groups, develop the LSA's outreach, access and participation, and initiate conversations around curriculum reform. On the same note, Inclusive Spaces opens up the conversation to how progression in architectural education is measured, posing the following questions: What are the unspoken norms that frame what constitutes competency or achievement? How do conceptual, social, and material spaces value some kinds of body-minds and not others? And now can both non-disabled people and academic institutions begin to take responsibility for their own unnoticed ableist attitudes and problematic teaching and learning practices? These are some of the many pertinent questions being posed within this panel discussion — questions which need to be immediately answered if educators are to practice a more inclusive form of architectural pedagogy.

How We Live Now: Reimagining Spaces with Matrix (Wednesday December 8) follows the previous two events in identifying and creating inclusive spaces, this time however, through the historical lens of Matrix, a women's co-operative that was active in London from 1981-1994. Matrix had its origins origins in radical architectural and community action movements, and as a co-operative, focused on the inclusivity of design, particularly in relation to people of colour, disabled, queer, as well as trans and non-binary people.

Under the stewardship of Harriet Jennings, the Building Centre's latest programme is well worthy of perusal. Learning from Small Cities (through December 10) presents three years of research into how small cities in India undergoing rapid and radical urban transformations, can reimagine and realise new urban futures in a digital age. As ever, smaller operators — be it cities, schools or companies — find it easier to be the best innovators (as the LSA can attest). The systems of governance in place within these cities supply insight into the future of urban living and have become, as a result, testbeds of state imaginations of India's urban future and how the realities of living with change are complex and contested on the ground.

Also on show at 26 Store Street is one of the best exhibitions of architectural models for some time. Shaping Space – Architectural Models Revealed (through December 31) serves up an array of beautiful and provocative architectural models, proving that this age-old medium can still delight. Vanessa Norwood, creative director of the Building Centre put it best: 'Architecture can seem very high-end, and unattainable. Models make it more democratic,' she recently told the RIBA Journal.

Moving up-scale, Lived in Architecture – Becontree at 100 at the RIBA (through February 12) presents the famed Essex housing estate at 1:1 scale. Previous guest editor, Dipa Joshi, recommended this exhibition curated by Verity-Jane Keefe, but so rare is it to experience a slice of architectural history at full-scale, that it is worthy of repetition.

Finally, Colonial Histories: London's forgotten Chinatown (December 18) follows the lost architecture and communities of east London's Chinatown, which was gradually displaced as a result of 1930s slum clearances and council-led housing developments during the 1960s. Based around Limehouse, once the focal point for a large and thriving immigrant population, the area is rich with architectural history as these communities left a legacy of shops, lodging-houses, and community centres. The tour, led by Siufan Adey, will recount the experiences of immigrants who were displaced following the decline of London's ports and reflect on subsequent regeneration projects that shaped and formed the Docklands area today, uncovering the surviving elements of this extraordinary history.