ARCHIVE:
Johan Deurell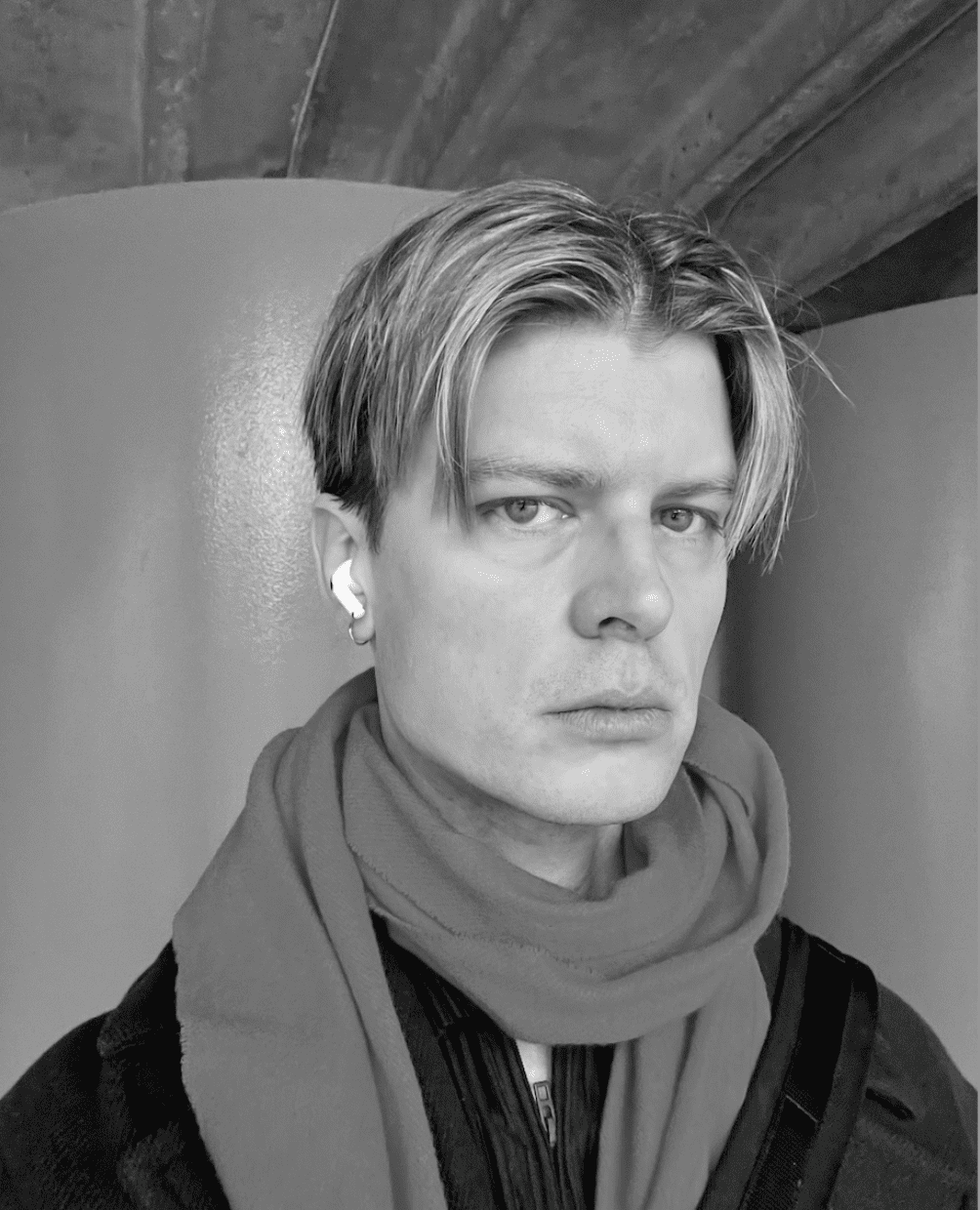 Johan Deurell (he/him) is the Exhibitions Officer at Zaha Hadid Foundation. Previously he was the Curator of Contemporary and Modern Design at Röhsska Museum of Design and Craft, Gothenburg, where he curated critically acclaimed exhibitions Lap-See Lam (2023), Migration – the Journeys of Objects (2022), Forensic Architecture: Design as Investigation (2020), Ocean Plastics (2019), and Unmaking Democratic Design (2019). Prior to this he has worked on exhibitions for Somerset House, Victoria and Albert Museum, New Orleans Museum of Art and Design, and Liljevalchs Konsthall, Stockholm, among others.
Instagram: @johandeurell
The Zaha Hadid Foundation (ZHF) is a charitable organisation founded in 2013 by the globally renowned architect, designer, and artist Zaha Hadid. Fully launched in 2022, the founding purpose of ZHF is to preserve and make publicly available the full range of Zaha's extraordinary output, and more broadly to advance research, learning, and the enjoyment of related areas of modern architecture, art, and design. ZHF supports young people and students from diverse and complex backgrounds in their quest to become architects, designers, and scholars. ZHF is based in London and has a collection of c.15,000 works across a range of media as well as an archive and a research library. Its headquarters – including exhibition gallery and public events space – are at 10 Bowling Green Lane, Clerkenwell, the location of Zaha Hadid's office from 1985 until her death.  
Instagram: @zahahadidfoundation
Leading up to the main international event of the year, the Venice Biennale for Architecture, April has a lot to offer London audiences interested in architecture, interiors and civic spaces, and their relationship to society at large.

At Zaha Hadid Foundation we are opening Zaha's Moonsoon: An Interior in Japan, a case study of Hadid's first major interior project to be completed, in Sapporo, Japan (1989-90). The exhibition charts the project from the earliest sketches to its final, exuberant form, and includes rarely shown models, paintings, and furniture. Throughout the exhibition period, we are hosting a rich public programme exploring themes such as the Japanese bubble economy's impact on interiors and architecture in the 1980s, as well as a symposium on restaurant interiors together with Modern Interiors Research Centre, Kingston School of Art.

Exploring, challenging, and reformulating our relationship to nature is a preoccupation for architects and artists alike. As the title suggests, British architect Sam Jacob's show Against Nature at Betts Projects explore architecture's relationship to nature and features a series of found Caspar David Friedrich-esque found paintings with black geometric shapes painted into them. Another highlight in the area is South London-based RESOLVE Collective's installation them's it breaks at Barbican. Using found or 'foraged' material from London institutions and exhibitions, the interdisciplinary collective has constructed an interactive landscape for audiences to engage with. As such it can be understood as a form of institutional critique that raises questions about public and private spaces. On the topic of repurposed materials, RIBA's Long Life, Low Energy: Designing for a circular economy explores sustainable architecture, looking at the reuse of old buildings and recycling of building materials. The show includes models, drawings, photographs, and video works. Across the river, Mike Nelson's Extinction Beacons at Hayward Gallery is worth a visit. Using material from scrap yards, junk shops and flea markets, his immersive installation relates to alternative cultures and their built environments.

At Zaha Hadid Foundation we are keen on engaging with questions around architecture's relationship to migration, hybridity, diaspora, and cultural exchange. An exhibition of such remit is Baghdad-born artist Mohammed Sami's The Point 0 at Camden Arts Centre. His large-scale paintings depict interiors, cityscapes, and everyday objects, and their relationship to conflict and memory. To anyone interested in ways in which geopolitics, migration, cultural hybridity relates to architecture, I would also recommend Collective for Architecture's brilliant book Architecture of the Territory: Constructing National Narratives in the Arab World. It's a well-researched survey exploring some of the colonial and postcolonial narratives that has shaped the region and its built environment.