ARCHIVE:
Julia Nicholls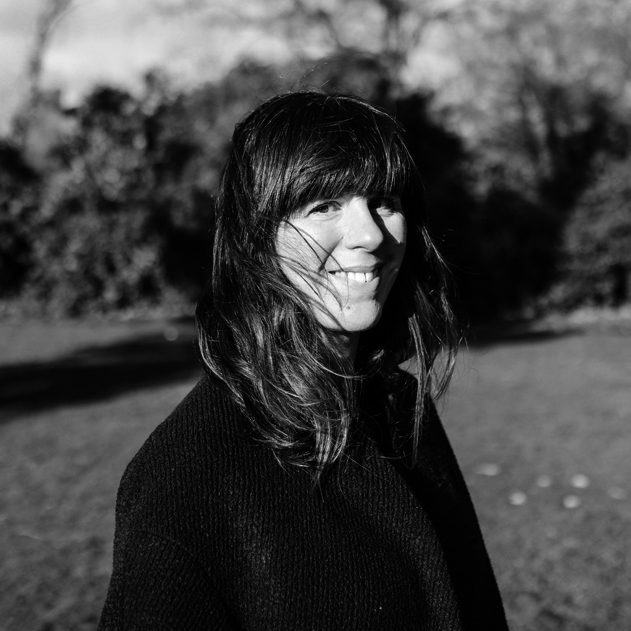 Julia Nicholls is a communications strategist for the architecture industry.
Instagram: @julianicholls_ldn
Autumn is hands down my favourite season – crisp sunshine, earthy colours and crunchy leaves. But as the dark evenings draw in and winter looms, I'm seeking out light and colour. Read on for my selection of installations and exhibitions providing November joy.

If you saw LUX – a series of immersive digital installations – at 180 Strand earlier this year, you'll remember the mesmerizing 'Transfiguration', a rhythmic striding figure who morphed through various forms from rainbow yeti to crumbling rock. Now, the creators – Universal Everything – have populated the entire space with 14 moving images created with generative software. The works evolve and shift in reaction to time and movement, so each experience is unique. Figures in motion are expertly textured and wonderfully sassy, projecting attitude and body confidence. A series of 'habitats' designed by Ab Rogers are enhanced by soundscapes as well executed as the visuals.

Around the corner at Somerset House, artist Amba Sayal-Bennett has created Geometries of Difference – a series of sculptural reliefs which respond to the architectural heritage of the 18th century building. Exploring architect Sir William Chambers' own references – from British colonialism to the classical architecture of Greece – Sayal-Bennett's geometric pieces remix elements of his original drawings to create beautiful and pleasingly symmetrical artworks dotted throughout the building's South Wing.

Over at the Design Museum, Yinka Ilori has created Parables for Happiness – a vibrant dose of colour and pattern drawn from the mix of cultural influences which define him as a British Nigerian artist. Installed into the public gallery spaces, the installation provides an accessible portal into Yinka's journey from furniture and graphic design to murals and architecture. You can't fail to be lifted by the joy and optimism in his work, and the positive impact it has on people and place.

At the V&A, Hallyu! The Korean Wave is an intoxicating pop culture delight – especially for anyone who (like me) got through lockdown with a liberal sprinkling of K-drama. Designed by Studio MUTT in collaboration with graphic designer Na Kim, the exhibition is organised into four sections, cleverly and thoughtfully sequenced to journey from the sombre historical context through emerging industries, to the energetic confidence of K-pop and polished aesthetic of Korean beauty and fashion. The real positive takeaway is the force creativity and innovation have to transform a nation ravaged by war and global politics into a cultural powerhouse with international influence.

For full-on illuminance, head to Collected Light at SoShiro in Marylebone – a collaborative arts platform advocating for cultural and artistic diversity where art meets architecture. Their Georgian townhouse home is being transformed into a temple of light by five women artists from the UK and Europe. Curated by LightCollective, each artwork will have a dedicated room so visitors can fully immerse themselves in the neon, LED and projected works. Exploring issues around gender, representation and cultural identity, the installations invite personal perceptions of the body in light and space.

And finally, the Southbank Centre is launching a series of illuminated commissions for its Winter Light exhibition. Installations include a colour-changing geodesic dome lit by a single energy-efficient bulb by Jakob Kvist, a rotating structure giving the illusion of a giant glowing orb by Fred Tschida and two works by Zarah Hussain featuring Islamic geometric patterns sequenced with computer code to create a layered artwork paying homage to pioneering Muslim mathematicians.

There's lots to explore in the capital this month, happy November!