ARCHIVE:
CJ Obi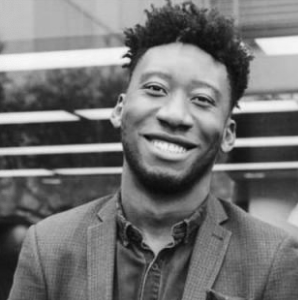 CJ Obi is Founding Partner of Urbanist Platform
As we enter the final quarter of what will undoubtedly go down as one of the most unconventional years in recent memory, even more attention is being turned to what a post-Covid world will eventually look like. In a year where the short and long-term impacts of the virus have been discussed, of equal significance being brought to the fore has been the deep-rooted social inequalities structuralized across our cities and industries, for a number of years.

It is timely then, that entering October, brings the commencement of Black History month in the UK. While the significance of Black contributions and achievements in the country should not be limited to one month, October does provide a great opportunity to showcase individuals that may not necessarily be well-known. This is something Urbanist Platform will be doing throughout the month, in collaboration with NLA, via video content, pictures and write ups. Keep an eye on the UP Instagram page.

Black History Month also provides a chance to highlight some of the problems that still need to be addressed. For this reason, there are two eye-catching webinars being run by UCL's Institute for Global Prosperity that are worth putting in the diary. The first one on October 15th entitled "Urban Social-impact post-covid" features Sarah Ichioka; an urbanist, curator and writer. The second one perhaps tackles the issues at hand even more directly and is entitled "How community work can address inequalities in the age of racism and inequality".

Before these insightful talks take place, it is worth also noting a key webinar that is taking place right at the very beginning of the month. To gain some context on how London became the most diverse city in the world, tune in on October 1st to The London Society's event "Migrant City: A New History of London". On this same day, a very different but equally fascinating webinar is being held by the ULI UK, where they pose the question as to whether digital collaboration platforms can change the way we work? An immersive virtual tour will be provided on Squint/Opera's Spaceform.

Having been restricted indoors for such a large chunk of this year, many of us will not want to spend the entire month attending informative events solely through webinars. With this in mind, the final two events we recommend involve milking the excitement of leaving your home and attending a venue to be inspired. First up, The London Artisan in its 5th year, will present a wide selection of work from over 40 designers. The event takes place from the 3rd to the 4th of October at the Truman Brewery, Brick Lane. A little later in the month, kicking off from October 21st and running all the way through to January 2021, is an exhibition exploring graphic designer Margaret Calvert's impact on modern information design and her involvement in co-designing a road signing system for UK transport networks. The event entitled "Margaret Calvert: Women at Work", takes place at the Design Museum.