ARCHIVE:
Fran Williams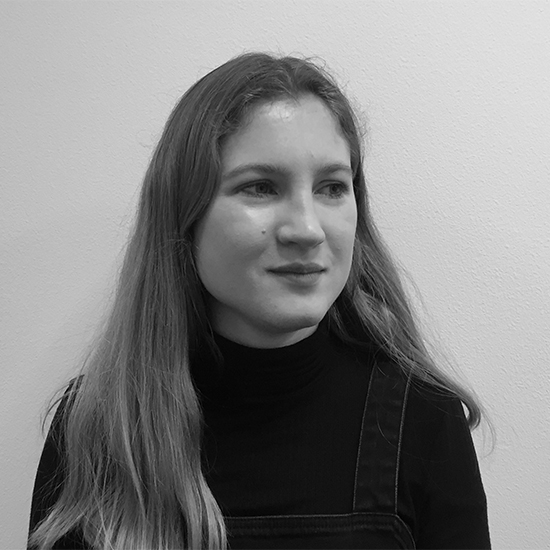 Fran Williams is the Architects' Journal's Technical Editor and Deputy Architecture Editor. Before joining the AJ at the end of 2018, Fran was working as an architectural assistant for various practices in London including Gort Scott, Jestico + Whiles and Sarah Wigglesworth Architects.
Happy new year! Let's hope that 2022 is less of a rollercoaster.

I was invited to contribute to London Architecture Diary at the start of December when Omicron was yet to take its hold. As such, nearly four weeks later, I am writing this from my Covid-positive household and many of my top cultural picks have either sadly been delayed or cancelled.

Now feeling like we're back to square one and with the situation being a moving target, I've selected a variety of events and exhibitions with the hope that at least one will go ahead…

January is always a bit of a dark and cold month (regardless of Covid) and assuming that there will be more restrictions in place, I'm envisaging a pub-free month. If you're a pub lover like me, to make up for that, Open City has come to the rescue with their Ultimate London Pubs Tour (13 January 2022) of Fitzrovia and Bloomsbury which is led by self-proclaimed 'pub ethusiast' Rob Fiehn with Unscene Architecture co-founders Madeleine Kessler and Manijeh Verghese. The walking tour – which draws upon the organisation's 2021 book Public House: A Cultural and Social History of the London Pub (highly recommend for any pub fanatic) – will uncover many differing pub styles and aims to investigate how Covid-19 is forcing a relook of these public spaces globally.

If you're looking for something calmer (and warmer), new works by Belgian practice Dogma's co-founder Pier Vittorio Aureli are on display in Betts Project's tiny gallery space. Synthesis and Destruction (10 December 2021 – 29 January 2022) presents 36 drawings on the theme of 'walls' and 'doorways' created using rapidograph pen crosshatched on paper and deliberately drawn in axonometric or central perspective.

Just around the corner at the Barbican, and also free to visit, is Mumbai-based artist Shilpa Gupta's immersive installation For, In Your Tongue, I Cannot Fit (7 October 2021 – 6 February 2022) featuring 100 suspended microphones piercing fragmented pieces of written and audio poetry.

There are quite a few talks to get our brains geared up again at the start of the year too. The Design Museum in collaboration with Project Etopia, and linked to their ongoing exhibition Waste Age (on until 20 February 2022), is putting on the panel discussion Building circular networks for change (25 January 2022) on the challenges, innovations and opportunities in applying circular economy principles across the built environment sector. Panellists include Maria Smith, Barnabas Calder, Jo Wright and Joseph Daniels.

Online event Forensic Architecture and Alison Killing on Digital Modelling and Human Rights (20 January 2022), run by the Building Centre, will explore how digital modelling techniques can be used to reveal human rights abuses in the built environment. If you're not familiar with architect Alison Killing's Pulitzer prize-winning journalism work, then read the AJ's feature here.

Part of RIBA's Becontree centenary programme (mentioned by several of the previous guest editors) is Revolutionary voices in housing, then and now (18 January 2022). With speakers including the cherished Peter Barber, the talk will highlight several initiatives, groups and individuals with reformist intent on subsidised housing – in the same vein as 1936 housing consultant Elizabeth Denby who made history as the first woman to lecture to a sessional meeting of the RIBA.

Beyond the mainstream architecture scene, a few exhibitions to check out include A room in which many of the parts of our lives were placed (23 January 2022 – 6 March 2022) at Bermondsey's VITRINE which presents a series of works by Leeds artist Jill McKnight looking into domestic life, working-class experience and feminism. The ICA is host to Channel B (12 October 2021 – 30 January 2022), an audio-visual exploration of Black futurism by the art, music and creative initiative Nine Nights.

Coming soon are Galleries in the Groove at Whitechapel Gallery (21 December 2021 – 21 August 2022) and Ópera de Balcón at Cell Project Space in Bethnal Green (27 January 2022 – 27 March 2022).